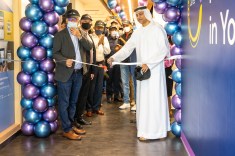 HealthHub Clinics by Al-Futtaim partners with Landmark Group to open a dedicated clinic for employees
The in-house clinic is a big step towards benefitting Landmark employees & their families by delivering the world-class healthcare experience at zero co-pay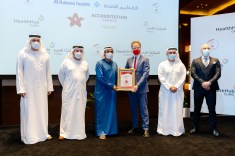 HealthHub Clinics by Al-Futtaim Health receives the Gold Seal of a prestigious Accreditation Canada (AC)
Al-Futtaim Health, the healthcare division of the Al-Futtaim Group, has received the "GOLD" seal recognition by Accreditation Canada for its patient safety and high-quality healthcare services in the UAE.
Al Futtaim Health joins forces with Wolters Kluwer to deliver efficient evidence-based care to patients with UpToDate clinical decision support
Wolters Kluwer, Health, a global provider of healthcare technology, announced that Al-Futtaim Health has chosen UpToDateÒ – the company's flagship clinical decision support solution – to deliver evidence-based care across their multi-specialty group of clinics and pharmacies in the United Arab Emirates.
New virtual device connects doctors to patients
HealthHub Alfuttaim UAE has launched a comprehensive, end-to-end multi-gadget solution that can connect doctors with patients in a virtual set-up. SmartDoc, launched by Al-Futtaim Health, is a multi-gadget device that will be sent to patients' homes or workplaces by HealthHub or Tashafi clinics at the time of consultation.