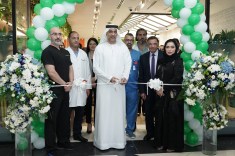 Al-Futtaim Health opens its new clinic in Arabian Center
Al-Futtaim Health, the healthcare division of Al-Futtaim Group, announced the opening of its new HealthHub Clinic at Arabian Center in Dubai. The clinic will provide various primary and specialised healthcare services in different medical specialities.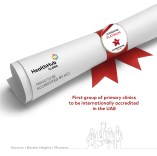 Al-Futtaim Health Achieves Platinum Accreditation
Another important milestone has been achieved by Al-Futtaim Health, the healthcare division of Al-Futtaim Group. It's a journey that began with the pursuit of the highest standards of care and patient safety by winning Gold Accreditation from Accreditation Canada for nine of the HealthHub clinics, including a state-of-the-art Day Surgery Center.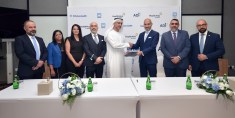 Al-Futtaim Health partners with Abbott
Al-Futtaim Health and Abbott have announced a strategic partnership aimed at improving the standards of advanced laboratory diagnostics in Dubai.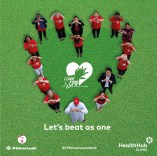 Al-Futtaim Health receives an AHA accreditation as a certified International Training Centre. Introduces workshops on timely CPR
HealthHub Clinics by Al-Futtaim introduces the UAE's first 'SMART Clinic'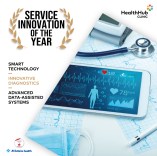 The UAE represented by Al-Futtaim Health, receives 3 global awards for healthcare excellence
The first Emirati doctor and CEO of a UAE-based healthcare institution,
receives Asia's 'CEO of the Year 2021' award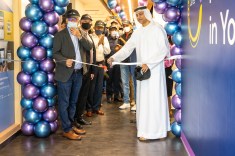 HealthHub Clinics by Al-Futtaim partners with Landmark Group to open a dedicated clinic for employees
The in-house clinic is a big step towards benefitting Landmark employees & their families by delivering the world-class healthcare experience at zero co-pay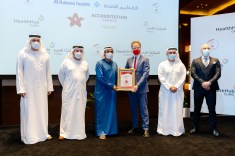 HealthHub Clinics by Al-Futtaim Health receives the Gold Seal of a prestigious Accreditation Canada (AC)
Al-Futtaim Health, the healthcare division of the Al-Futtaim Group, has received the "GOLD" seal recognition by Accreditation Canada for its patient safety and high-quality healthcare services in the UAE.
Al Futtaim Health joins forces with Wolters Kluwer to deliver efficient evidence-based care to patients with UpToDate clinical decision support
Wolters Kluwer, Health, a global provider of healthcare technology, announced that Al-Futtaim Health has chosen UpToDateÒ – the company's flagship clinical decision support solution – to deliver evidence-based care across their multi-specialty group of clinics and pharmacies in the United Arab Emirates.
New virtual device connects doctors to patients
HealthHub Alfuttaim UAE has launched a comprehensive, end-to-end multi-gadget solution that can connect doctors with patients in a virtual set-up. SmartDoc, launched by Al-Futtaim Health, is a multi-gadget device that will be sent to patients' homes or workplaces by HealthHub or Tashafi clinics at the time of consultation.