As partners to your well-being, you always have access to our medical services and facilities across our clinics in Dubai. Looking for the closest doctor or pharmacy? Rest assured, you'll always find a HealthHub clinic near you with a network of clinics. What this means is you are assured of the highest quality of healthcare that meets all your medical needs within your reach.
At HealthHub Clinics by Al-Futtaim, we constantly redefine your healthcare experience by delivering high quality, smart and integrated care, which includes creating a healing environment at every step of our patient journey, from the moment you enter to the time you finish your treatment and post care. Our expertise extends across our specialities from general practice to general surgeries and more.
If you're not feeling well enough to visit the clinic, you could even use our advanced teleconsultation service that connects you to your choice of an online doctor from anywhere, whether that's the comfort of your home or at office. Through our innovative Telehealth Platform, patients can select their preferred doctor and speciality as well as their most convenient date and time slot, and join the video consultation from the comfort of their home.
Our online doctors can instantly access the patient's medical records through our integrated EMR system to conduct the teleconsultation and diagnose the patient's condition, recommend treatment plans, provide second opinions on previous diagnoses, follow up on chronic diseases and prescribe medication.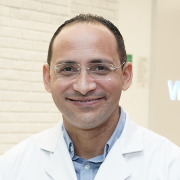 Name:Dr. Abdellatif Laadhar
Clinic:​
HealthHub - Al Warqa
HealthHub - Arabian Center
HealthHub - Barsha Heights
HealthHub - Festival City Day Surgery Center and Specialty Clinics
Speciality:Specialist Orthopaedic Surgeon
Languages:Arabic, English, French and Italian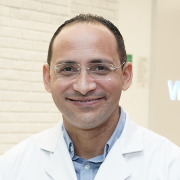 Name:Dr. Abdellatif Laadhar
Speciality:Specialist Orthopaedic Surgeon
Clinic:​
HealthHub - Al Warqa
HealthHub - Arabian Center
HealthHub - Barsha Heights
HealthHub - Festival City Day Surgery Center and Specialty Clinics
Languages:Arabic, English, French and Italian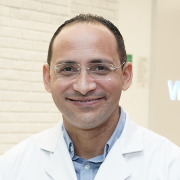 Name:Dr. Abdellatif Laadhar
Speciality:Specialist Orthopaedic Surgeon
Clinic:​
HealthHub - Al Warqa
HealthHub - Arabian Center
HealthHub - Barsha Heights
HealthHub - Festival City Day Surgery Center and Specialty Clinics
Languages:Arabic, English, French and Italian
Name:Dr. Abdellatif Laadhar
Clinic:​
HealthHub - Al Warqa
HealthHub - Arabian Center
HealthHub - Barsha Heights
HealthHub - Festival City Day Surgery Center and Specialty Clinics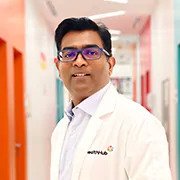 Speciality:Specialist Radiologist
Languages:English and Hindi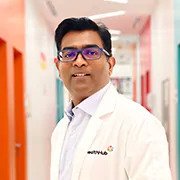 Speciality:Specialist Radiologist
Languages:English and Hindi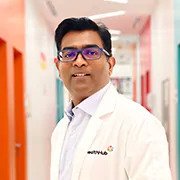 Speciality:Specialist Radiologist
Languages:English and Hindi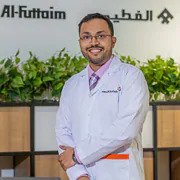 Clinic:​
HealthHub - Festival City Day Surgery Center and Specialty Clinics
Speciality:Specialist Dentist Endodontics
Languages:English, Hindi, Malayalam and Tamil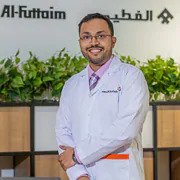 Speciality:Specialist Dentist Endodontics
Clinic:​
HealthHub - Festival City Day Surgery Center and Specialty Clinics
Languages:English, Hindi, Malayalam and Tamil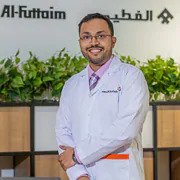 Speciality:Specialist Dentist Endodontics
Clinic:​
HealthHub - Festival City Day Surgery Center and Specialty Clinics
Languages:English, Hindi, Malayalam and Tamil
Clinic:​
HealthHub - Festival City Day Surgery Center and Specialty Clinics
Clinic:​
HealthHub - Al Muteena
HealthHub - Al Qusais
HealthHub - Festival City Day Surgery Center and Specialty Clinics
Speciality:General Practitioner
Languages:English, Malayalam, Hindi, Urdu, Tamil and Arabic
Speciality:General Practitioner
Clinic:​
HealthHub - Al Muteena
HealthHub - Al Qusais
HealthHub - Festival City Day Surgery Center and Specialty Clinics
Languages:English, Malayalam, Hindi, Urdu, Tamil and Arabic
Speciality:General Practitioner
Clinic:​
HealthHub - Al Muteena
HealthHub - Al Qusais
HealthHub - Festival City Day Surgery Center and Specialty Clinics
Languages:English, Malayalam, Hindi, Urdu, Tamil and Arabic
Clinic:​
HealthHub - Al Muteena
HealthHub - Al Qusais
HealthHub - Festival City Day Surgery Center and Specialty Clinics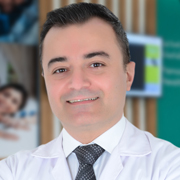 Name:Dr. Ahmad Al Muhammad
Speciality:Specialist Orthopaedic Surgeon
Languages:English, Arabic and Swedish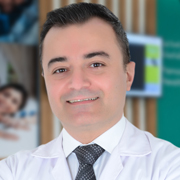 Name:Dr. Ahmad Al Muhammad
Speciality:Specialist Orthopaedic Surgeon
Languages:English, Arabic and Swedish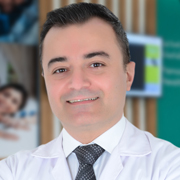 Name:Dr. Ahmad Al Muhammad
Speciality:Specialist Orthopaedic Surgeon
Languages:English, Arabic and Swedish
Name:Dr. Ahmad Al Muhammad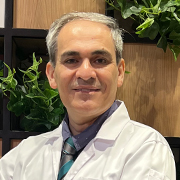 Clinic:​
HealthHub - Al Warqa
HealthHub - Arabian Center
HealthHub - Barsha Heights
HealthHub - Festival City Day Surgery Center and Specialty Clinics
Speciality:Specialist Cardiologist
Languages:English, Arabic, Farsi and French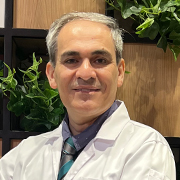 Speciality:Specialist Cardiologist
Clinic:​
HealthHub - Al Warqa
HealthHub - Arabian Center
HealthHub - Barsha Heights
HealthHub - Festival City Day Surgery Center and Specialty Clinics
Languages:English, Arabic, Farsi and French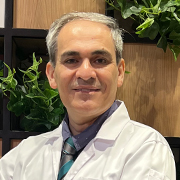 Speciality:Specialist Cardiologist
Clinic:​
HealthHub - Al Warqa
HealthHub - Arabian Center
HealthHub - Barsha Heights
HealthHub - Festival City Day Surgery Center and Specialty Clinics
Languages:English, Arabic, Farsi and French
Clinic:​
HealthHub - Al Warqa
HealthHub - Arabian Center
HealthHub - Barsha Heights
HealthHub - Festival City Day Surgery Center and Specialty Clinics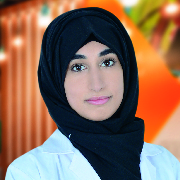 Clinic:​
HealthHub - Arabian Center
HealthHub - Festival City Day Surgery Center and Specialty Clinics
Languages:Arabic and English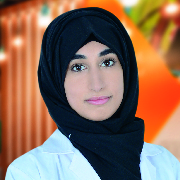 Clinic:​
HealthHub - Arabian Center
HealthHub - Festival City Day Surgery Center and Specialty Clinics
Languages:Arabic and English
Clinic:​
HealthHub - Arabian Center
HealthHub - Festival City Day Surgery Center and Specialty Clinics
Languages:Arabic and English
Clinic:​
HealthHub - Arabian Center
HealthHub - Festival City Day Surgery Center and Specialty Clinics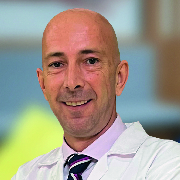 Name:Dr. Aleksandar Miladinovic
Clinic:​
HealthHub - Al Warqa
HealthHub - Discovery Gardens
HealthHub - Festival City Day Surgery Center and Specialty Clinics
HealthHub - Silicon Oasis
Speciality:Specialist Urologist
Languages:English, German and Serbian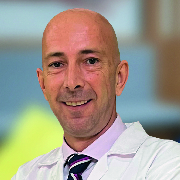 Name:Dr. Aleksandar Miladinovic
Speciality:Specialist Urologist
Clinic:​
HealthHub - Al Warqa
HealthHub - Discovery Gardens
HealthHub - Festival City Day Surgery Center and Specialty Clinics
HealthHub - Silicon Oasis
Languages:English, German and Serbian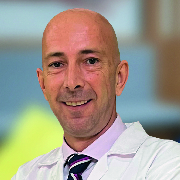 Name:Dr. Aleksandar Miladinovic
Speciality:Specialist Urologist
Clinic:​
HealthHub - Al Warqa
HealthHub - Discovery Gardens
HealthHub - Festival City Day Surgery Center and Specialty Clinics
HealthHub - Silicon Oasis
Languages:English, German and Serbian
Name:Dr. Aleksandar Miladinovic
Clinic:​
HealthHub - Al Warqa
HealthHub - Discovery Gardens
HealthHub - Festival City Day Surgery Center and Specialty Clinics
HealthHub - Silicon Oasis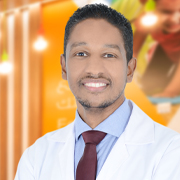 Clinic:​
HealthHub - Al Warqa
HealthHub - Festival City Day Surgery Center and Specialty Clinics
Speciality:Specialist Gastroenterologist
Languages:English, Arabic and Turkish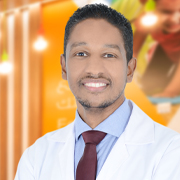 Speciality:Specialist Gastroenterologist
Clinic:​
HealthHub - Al Warqa
HealthHub - Festival City Day Surgery Center and Specialty Clinics
Languages:English, Arabic and Turkish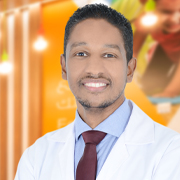 Speciality:Specialist Gastroenterologist
Clinic:​
HealthHub - Al Warqa
HealthHub - Festival City Day Surgery Center and Specialty Clinics
Languages:English, Arabic and Turkish
Clinic:​
HealthHub - Al Warqa
HealthHub - Festival City Day Surgery Center and Specialty Clinics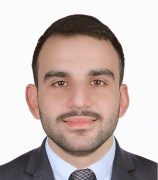 Clinic:​
HealthHub - Festival Plaza
Languages:Arabic and English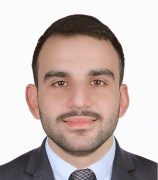 Clinic:​
HealthHub - Festival Plaza
Languages:Arabic and English
Clinic:​
HealthHub - Festival Plaza
Languages:Arabic and English
Clinic:​
HealthHub - Festival Plaza
Clinic:​
HealthHub - Barsha Heights
Speciality:General Practitioner
Languages:English, Hindi, Tamil and Malayalam
Speciality:General Practitioner
Clinic:​
HealthHub - Barsha Heights
Languages:English, Hindi, Tamil and Malayalam
Speciality:General Practitioner
Clinic:​
HealthHub - Barsha Heights
Languages:English, Hindi, Tamil and Malayalam
Clinic:​
HealthHub - Barsha Heights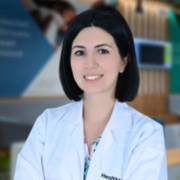 Clinic:​
HealthHub - Discovery Gardens
HealthHub - Festival Plaza
Languages:English, Russian and Armenian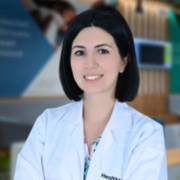 Clinic:​
HealthHub - Discovery Gardens
HealthHub - Festival Plaza
Languages:English, Russian and Armenian
Clinic:​
HealthHub - Discovery Gardens
HealthHub - Festival Plaza
Languages:English, Russian and Armenian
Clinic:​
HealthHub - Discovery Gardens
HealthHub - Festival Plaza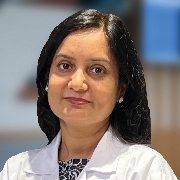 Name:Dr. Archana Babanagare
Clinic:​
HealthHub - Discovery Gardens
HealthHub - Festival City Day Surgery Center and Specialty Clinics
Speciality:Specialist Otolaryngologist
Languages:English, Hindi, Urdu and Marathi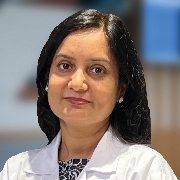 Name:Dr. Archana Babanagare
Speciality:Specialist Otolaryngologist
Clinic:​
HealthHub - Discovery Gardens
HealthHub - Festival City Day Surgery Center and Specialty Clinics
Languages:English, Hindi, Urdu and Marathi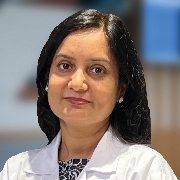 Name:Dr. Archana Babanagare
Speciality:Specialist Otolaryngologist
Clinic:​
HealthHub - Discovery Gardens
HealthHub - Festival City Day Surgery Center and Specialty Clinics
Languages:English, Hindi, Urdu and Marathi
Name:Dr. Archana Babanagare
Clinic:​
HealthHub - Discovery Gardens
HealthHub - Festival City Day Surgery Center and Specialty Clinics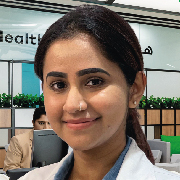 Clinic:​
HealthHub - Festival City Day Surgery Center and Specialty Clinics
HealthHub - Silicon Oasis
Speciality:General Practitioner
Languages:English, Hindi, Malayalam, Tamil, Urdu and Basic Mandarin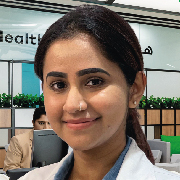 Speciality:General Practitioner
Clinic:​
HealthHub - Festival City Day Surgery Center and Specialty Clinics
HealthHub - Silicon Oasis
Languages:English, Hindi, Malayalam, Tamil, Urdu and Basic Mandarin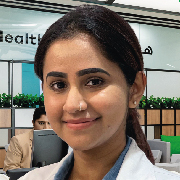 Speciality:General Practitioner
Clinic:​
HealthHub - Festival City Day Surgery Center and Specialty Clinics
HealthHub - Silicon Oasis
Languages:English, Hindi, Malayalam, Tamil, Urdu and Basic Mandarin
Clinic:​
HealthHub - Festival City Day Surgery Center and Specialty Clinics
HealthHub - Silicon Oasis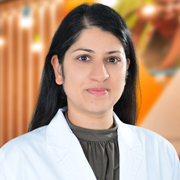 Clinic:​
HealthHub - Al Futtaim Staff Clinic Festival City
HealthHub - Al Nahda
HealthHub - Al Qusais
HealthHub - Al Warqa
HealthHub - Arabian Center
HealthHub - Barsha Heights
HealthHub - Clinic–Landmark
HealthHub - Discovery Gardens
HealthHub - Festival City Day Surgery Center and Specialty Clinics
HealthHub - Festival Plaza
HealthHub - Silicon Oasis
Speciality:Specialist Radiologist
Languages:English and Hindi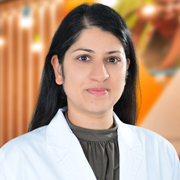 Speciality:Specialist Radiologist
Clinic:​
HealthHub - Al Futtaim Staff Clinic Festival City
HealthHub - Al Nahda
HealthHub - Al Qusais
HealthHub - Al Warqa
HealthHub - Arabian Center
HealthHub - Barsha Heights
HealthHub - Clinic–Landmark
HealthHub - Discovery Gardens
HealthHub - Festival City Day Surgery Center and Specialty Clinics
HealthHub - Festival Plaza
HealthHub - Silicon Oasis
Languages:English and Hindi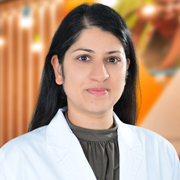 Speciality:Specialist Radiologist
Clinic:​
HealthHub - Al Futtaim Staff Clinic Festival City
HealthHub - Al Nahda
HealthHub - Al Qusais
HealthHub - Al Warqa
HealthHub - Arabian Center
HealthHub - Barsha Heights
HealthHub - Clinic–Landmark
HealthHub - Discovery Gardens
HealthHub - Festival City Day Surgery Center and Specialty Clinics
HealthHub - Festival Plaza
HealthHub - Silicon Oasis
Languages:English and Hindi
Clinic:​
HealthHub - Al Futtaim Staff Clinic Festival City
HealthHub - Al Nahda
HealthHub - Al Qusais
HealthHub - Al Warqa
HealthHub - Arabian Center
HealthHub - Barsha Heights
HealthHub - Clinic–Landmark
HealthHub - Discovery Gardens
HealthHub - Festival City Day Surgery Center and Specialty Clinics
HealthHub - Festival Plaza
HealthHub - Silicon Oasis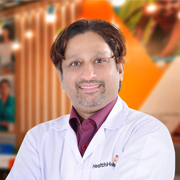 Clinic:​
HealthHub - Al Futtaim Staff Clinic Festival City
HealthHub - Al Karama
HealthHub - Al Muteena
HealthHub - Al Qusais
HealthHub - Barsha Heights
HealthHub - Clinic–Landmark
HealthHub - Festival City Day Surgery Center and Specialty Clinics
HealthHub - International City
Speciality:General Practitioner
Languages:English, Hindi, Malayalam and Russian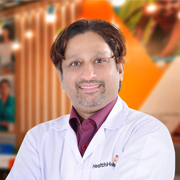 Speciality:General Practitioner
Clinic:​
HealthHub - Al Futtaim Staff Clinic Festival City
HealthHub - Al Karama
HealthHub - Al Muteena
HealthHub - Al Qusais
HealthHub - Barsha Heights
HealthHub - Clinic–Landmark
HealthHub - Festival City Day Surgery Center and Specialty Clinics
HealthHub - International City
Languages:English, Hindi, Malayalam and Russian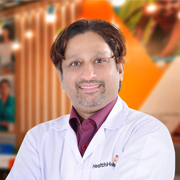 Speciality:General Practitioner
Clinic:​
HealthHub - Al Futtaim Staff Clinic Festival City
HealthHub - Al Karama
HealthHub - Al Muteena
HealthHub - Al Qusais
HealthHub - Barsha Heights
HealthHub - Clinic–Landmark
HealthHub - Festival City Day Surgery Center and Specialty Clinics
HealthHub - International City
Languages:English, Hindi, Malayalam and Russian
Clinic:​
HealthHub - Al Futtaim Staff Clinic Festival City
HealthHub - Al Karama
HealthHub - Al Muteena
HealthHub - Al Qusais
HealthHub - Barsha Heights
HealthHub - Clinic–Landmark
HealthHub - Festival City Day Surgery Center and Specialty Clinics
HealthHub - International City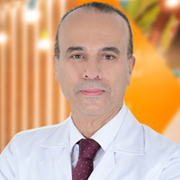 Speciality:Specialist Pediatrician
Languages:English and Arabic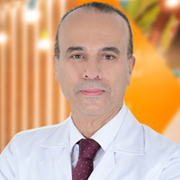 Speciality:Specialist Pediatrician
Languages:English and Arabic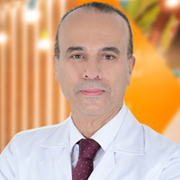 Speciality:Specialist Pediatrician
Languages:English and Arabic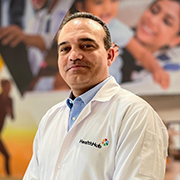 Clinic:​
HealthHub - Al Futtaim Staff Clinic Festival City
HealthHub - Al Warqa
HealthHub - Festival City Day Surgery Center and Specialty Clinics
Speciality:General Practitioner
Languages:English, Arabic and Romanian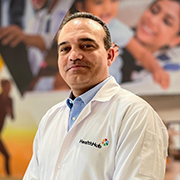 Speciality:General Practitioner
Clinic:​
HealthHub - Al Futtaim Staff Clinic Festival City
HealthHub - Al Warqa
HealthHub - Festival City Day Surgery Center and Specialty Clinics
Languages:English, Arabic and Romanian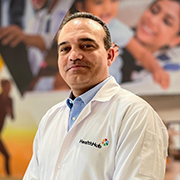 Speciality:General Practitioner
Clinic:​
HealthHub - Al Futtaim Staff Clinic Festival City
HealthHub - Al Warqa
HealthHub - Festival City Day Surgery Center and Specialty Clinics
Languages:English, Arabic and Romanian
Clinic:​
HealthHub - Al Futtaim Staff Clinic Festival City
HealthHub - Al Warqa
HealthHub - Festival City Day Surgery Center and Specialty Clinics
Clinic:​
HealthHub - Arabian Center
HealthHub - Barsha Heights
Speciality:Specialist Pediatrician
Languages:Arabic, English and French
Speciality:Specialist Pediatrician
Clinic:​
HealthHub - Arabian Center
HealthHub - Barsha Heights
Languages:Arabic, English and French
Speciality:Specialist Pediatrician
Clinic:​
HealthHub - Arabian Center
HealthHub - Barsha Heights
Languages:Arabic, English and French
Clinic:​
HealthHub - Arabian Center
HealthHub - Barsha Heights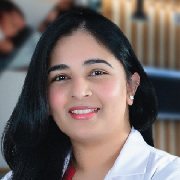 Clinic:​
HealthHub - International City
Languages:English, Hindi, Malayalam and Marathi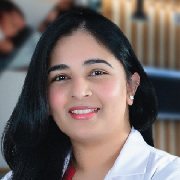 Clinic:​
HealthHub - International City
Languages:English, Hindi, Malayalam and Marathi
Clinic:​
HealthHub - International City
Languages:English, Hindi, Malayalam and Marathi
Clinic:​
HealthHub - International City