HealthHub Clinics by Al-Futtaim – The first chain of primary care clinics to achieve International Accreditation in the UAE
Dubai, UAE, 27 January 2022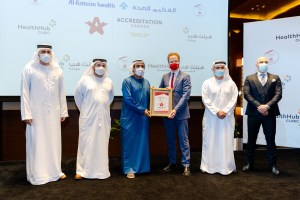 HealthHub Clinics comes to you from the Al-Futtaim Group, one of the oldest and largest conglomerates in Dubai. The business group was founded in 1930 and has been part of the UAE's growth story ever since. Over the years, it has expanded rapidly and spread its wings across various sectors, including retail, finance, insurance, real estate, automotive, healthcare and more.
Al-Futtaim Group is committed to offering the best brands to its customers along with excellent customer service and after-sales support, while enriching the lives of generations across the UAE. The Group represents renowned global lifestyle brands in the UAE, including Kolber, IKEA, Toshiba, Lexus, Toyota and more.
Al-Futtaim businesses cover a wide spectrum that also includes the health industry. The brands covered under Al-Futtaim Health, include the renowned Maison Lutétia, Clinic from Paris, and provides dedicated healthcare through Total Care and HealthHub, that includes HealthHub Clinics and HealthHub Pharmacy.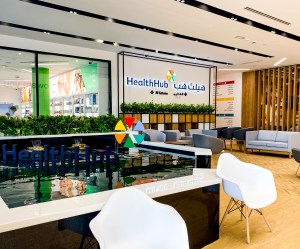 What is HealthHub Clinics? 
HealthHub Clinics is a primary healthcare center and a hub for continuous care and treatment. It is a brand that is fast gaining popularity in the healthcare industry. Offering the best medical services and facilities at affordable prices, HealthHub Clinics is convenient and accessible to all with no compromises on the quality of treatment in any way.
HealthHub Clinics is home to a wide range of specialities including:
– Cardiology
– Dentistry
– Dermatology
– Diagnostic Services
– ENT
– Family Medicine
– Gastroenterology
– General Medicine
– Obstetrics & Gynaecology
– Orthopaedics
– Other specialities
HealthHub Clinics is located in prominent areas across Dubai, including:
– Al Barsha
– Al Karama
– Al Muteena
– Al Nahda
– Al Qusais
– Al Warqa
– Discovery Gardens
– Dubai Festival City
– Festival Plaza
– International City
– Silicon Oasis
…with more opening soon
Each location reaffirms HealthHub Clinics' commitment to better accessibility and good healthcare for all.
What makes HealthHub Clinics different?
You feel a sense of belonging when you walk into any of the HealthHub Clinics, thanks to the vibrant and lively atmosphere. The staff are soft-spoken and helpful. They leave no stone unturned to ensure every patient who visits a HealthHub Clinic, receives quality care that is affordable as well.
this sounds too loud and a bit of an overpromise – can there be a better more toned down and credible line? would suggest keeping it as simple as: "We ensure every patient who visits…"
International Accreditation in the UAE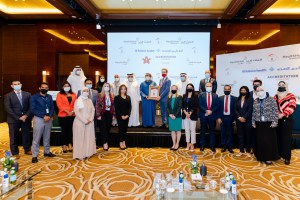 HealthHub Clinics by Al-Futtaim has recently received the "GOLD" seal recognition by Accreditation Canada. It has achieved this milestone for its high-quality healthcare services and facilities, and commitment to the ultimate patient safety. The prestigious certification for global safety and quality standards reflects the level of excellence provided by HealthHub Clinics by Al-Futtaim.
 HealthHub Clinics is the first chain of primary care clinics to achieve this accreditation in the UAE, which is a milestone in itself. especially considering the challenges faced during the COVID-19 pandemic.
What does the Accreditation Canada award mean for HealthHub Clinics?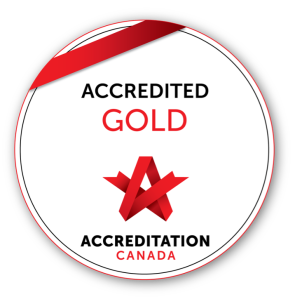 Accreditation Canada follows an ongoing process of assessing HealthHub Clinics' healthcare services based on the highest standards of excellence. It works alongside HealthHub Clinics through a three-year cycle of evaluations and enhancements to ensure services maintain a world-class level. Accreditation Canada will collaborate to build capacity.
The Accreditation Canada recognition also encourages the UAE government to continue the nation's drive in establishing the highest global standards for medical programs. It promotes the assessment of capabilities to expand the health services ecosystem by upgrading financial stability and enhancing results.
Achieving the Recognition – Al-Futtaim Health
Al-Futtaim Health firmly believes quality is a journey and not a destination. It is a continuous process with room to grow and improve. Accreditation Canada's quality assessment of HealthHub Clinics includes the following aspects:
– Leadership
– Medication Management
– Governance
– Dental Services
– Perioperative Services and Invasive Procedures
– Primary Care Service
– Diagnostic Imaging
– Infection Prevention and Control Standards
– Service Excellence
– Biomedical Laboratory Services
The accreditation promises to be beneficial to communities and patients across Dubai in multiple ways that include:
– Offering quality care and patient safety
– Constantly improving and evaluating patient satisfaction
– Reducing errors in the healthcare industry
– Providing expert and quality services to the patients through expert and certified staff, thus protecting the rights of patients
Be a part of this legacy and experience quality and affordable care at one of the leading primary care clinics of HealthHub Clinics by Al-Futtaim.