HealthHub Clinics expand its strategic presence in Dubai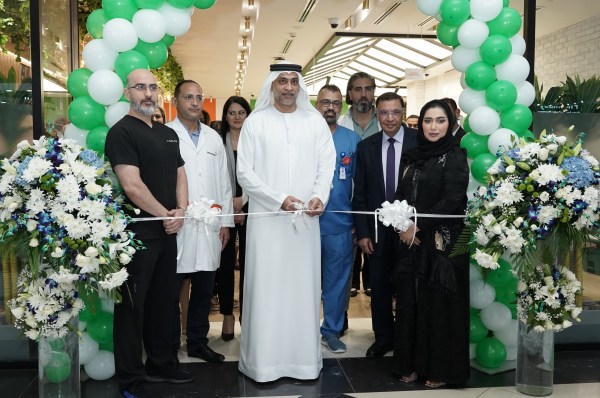 Dubai: 9 February 2023
Al-Futtaim Health, the healthcare division of Al-Futtaim Group, announced the opening of its new HealthHub Clinic at Arabian Center in Dubai. The clinic will provide various primary and specialised healthcare services in different medical specialities. The opening of the new medical facility is in line with the relentless efforts made by the group to provide specialised medical services that guarantee patients easy access to premium care to meet their various health needs.
The new HealthHub Clinic, which is located in the family-centric residential communities close to Mizhar, Mirdif and Khawaneej, will be providing a full range of high-quality healthcare and speciality services, including general medicine services, internal medicine, paediatrics, obstetrics and gynaecology, ENT, cardiology, dermatology, ophthalmology, general surgery, orthopaedics, and psychiatry. The added offering also includes laboratory and radiology services, teleconsultation through the "SmartDoc" solution and homecare services.
HealthHub Pharmacy has also opened at Arabian Center and will provide a wide range of pharmaceutical products, food & nutritional supplements, skincare essentials, and medical equipment and devices.
Dr. Haidar Saeed Al-Yousuf, Managing Director of Al-Futtaim Health, said, "The opening of HealthHub Clinic at Arabian Center is part of the group's strategy to provide healthcare services with world-class standards that's closer to the members of the community to meet their needs."
He added: "With its comfortable atmosphere, state-of-the-art facilities, and highly skilled medical staff, Arabian Center Clinic will offer the highest standard of patient care, using the most advanced technology, across a vast range of specialities and primary healthcare requirements to all patients through our experienced team of doctors who effectively assist the people in enhancing their health and wellness."
Al-Futtaim Health has recently received several awards for excellence, including the "Best Primary Healthcare Provider" award in Asia, for applying the highest international standards in patient care using the latest medical technologies.
The Group has also won the "Innovation Award" in healthcare across Asia for the SmartDoc innovation, which is considered a game-changer in the world of medical technology. This is a new model for telehealth using digital technology and advanced data systems to provide patients with rapid and accurate diagnoses across their network of clinics.
HealthHub Clinics have become the first chain of primary care clinics to be internationally accredited in the UAE for their patient safety and high-quality healthcare services.