Al-Futtaim Home Healthcare. We hear you. Even at home.
Age is always a challenge.
Growing older comes with many challenges. We become more prone to injury and illness, followed by age-related health conditions. Despite the challenge, we want to maintain as much of our quality of life and independence as possible. 
For families, making the decision to take care of an elderly family member can be stressful. Taking on the role of a full-time carer is always a tough call.
Al-Futtaim Home Healthcare's services are very affordable in the long run and cover:
Monitoring vital signs
Chronic Diseases & Pain Management
Infection control, wound & skin care
Bed sore prevention
Daily living support (bathing, feeding, dressing, etc.)
Medical record maintenance 
Nutrition therapy 
Toileting & incontinence assistance
Post-stroke care
Diabetes management, assessment & care 
Home physiotherapy & rehabilitation
Telehealth & SmartDoc consultation
Home sample collection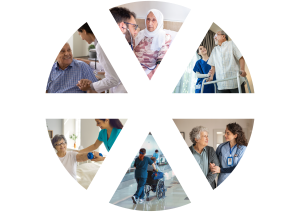 Nurses at Home Services
Geriatric Assessment (CGA)
GP at Home
LAB at Home
Home PCR Test
Nurses at Home Services
Vital sign monitoring.
Wound care and dressing.
clinical or post-operative care
Injections/ medication administration including  intravenous therapy(IV)
Geriatric Assessment (CGA)
GP at Home
LAB at Home
Home PCR Test
800 AFHH(2344), Toll-Free Number
For any medical emergencies please call 998.
Al-Futtaim Health Head Office
Sun – Thurs: 9:00 am – 5:00 pm
info.healthhub@alfuttaim.com
Tel : +971 4 596 7000
Address: Festival City Mall, Mezzanine Floor, Opposite IKEA,
Dubai, UAE
PO Box: 152
Get Direction
Do you have any inquiries or suggestions? Let us know and we'll get back to you.