towards Women's Health!
Why is it that when it comes to women's health, especially in this part of the world, it's taken for granted? As we move into Women's Month, especially to mark International Women's Day 2022, it's time for some reflection.
It isn't just about a 'Women's day', it's an issue over the other 364 days too. In a review of 77 articles in a recent report, researchers noted that a kind of 'medical bias' existed, where women patients with chronic pain were viewed as 'emotional, hysterical and sensitive'. They were also seen as 'time-consuming and frustrating'.
Time to bust the myth!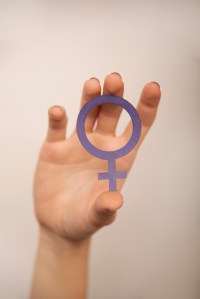 To be honest, this shouldn't come as a surprise, as women's health has largely remained unacknowledged till date. We as a society, sometimes fail to recognize the myriad roles a woman performs – from balancing her home, and career to juggling multiple tasks in between. All these tasks, at some point or the other, affect not just physical health, but mental health as well.
Here are some of the most common
health issues that women face:
Obesity: Studies show that an unhealthy and overworked lifestyle are largely responsible for obesity. In fact, women are at a 50-100% higher risk of being obese, as compared to men. With 75% of its population suffering from obesity, UAE has one of the highest numbers as per global findings. The best way to battle these metabolic disorders earlier on, is with a healthy diet plan under the guidance of a good endocrinologist.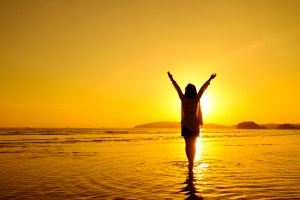 Vitamin D deficiency: For a country that enjoys sunlight almost 365 days a year, to have 90% of its population suffer from lack of Vitamin D, is quite ironic. Vitamin D deficiency can lead to infertility, hormonal imbalance in young women, osteoporosis, early menopause, and low body mass index. And when issues like these occur, it's best to consult a good bone doctor or an orthopaedic specialist.  
Sexual Health issues: One of the key causes are the cultural taboos surrounding women's sexual health and poor access to proper information, preventing women from getting treated by an expert Obstetrics & Gynaecology specialist. Recent studies show that the fertility rate of the Emirati populace has fallen by 77% and the number of infertile couples could double, if nothing is done to improve their reproductive health.
Cervical Cancer: Shockingly, more than 100 women are diagnosed every year with Cervical Cancer, making it the UAE's second largest and fastest growing type of cancer. Caused by the HPV (human papilloma virus) during sexual intercourse, cervical cancer cells multiply in the cervix, and spread across the body. It begins as a pre-cancerous condition called dysplasia, which takes years to turn into cervical cancer. Most women tend to ignore the early signs and by the time they realise it, the damage is already done.
However, the good news is that it is 100% treatable, if detected early by a Pap smear test and with the right gynaecology doctor you can confide in!
Heart disease:  Very often, lack of a partner's support in daily household chores, compounded by a highly demanding work culture in office, take a heavy toll on women, causing many of them to suffer from heart disease.
Early indicators include shortness of breath, dizzy spells, and vomiting. Unfortunately, most women ignore these early warnings of a heart attack and dismiss it as stress or a mere passing heartburn. Heightened blood pressure and cholesterol, and lower estrogen all contribute to this.
Diabetes: Diabetes is known to increase the risk of heart related problems by four times in women. Gestational diabetes caused by glucose levels going up during pregnancy, occurs in at least 3 out of 100 women leading to complications. The best solution is to talk to an expert Cardiologist for a regular check-up while sticking to a strict diet, regular exercise, monitoring glucose levels in the blood and of course, staying away from alcohol and smoking.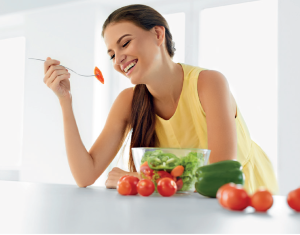 Women, We Hear You!
It's never too late to show yourself some self-love. An early start to taking care of your health ensures you continue to inspire not just yourself, but a nation of healthier stronger women, changing the world one step at a time.
Let's #BreakTheHealthBias together!
Talk to our expert team of obstetricians and gynaecologists at HealthHub Clinics who offer preventative care and health education. They can provide you with essential information in continuing women's wellness and aiming to prevent potential future illnesses. Call us on 042608733 or visit www.healthhubalfuttaim.com