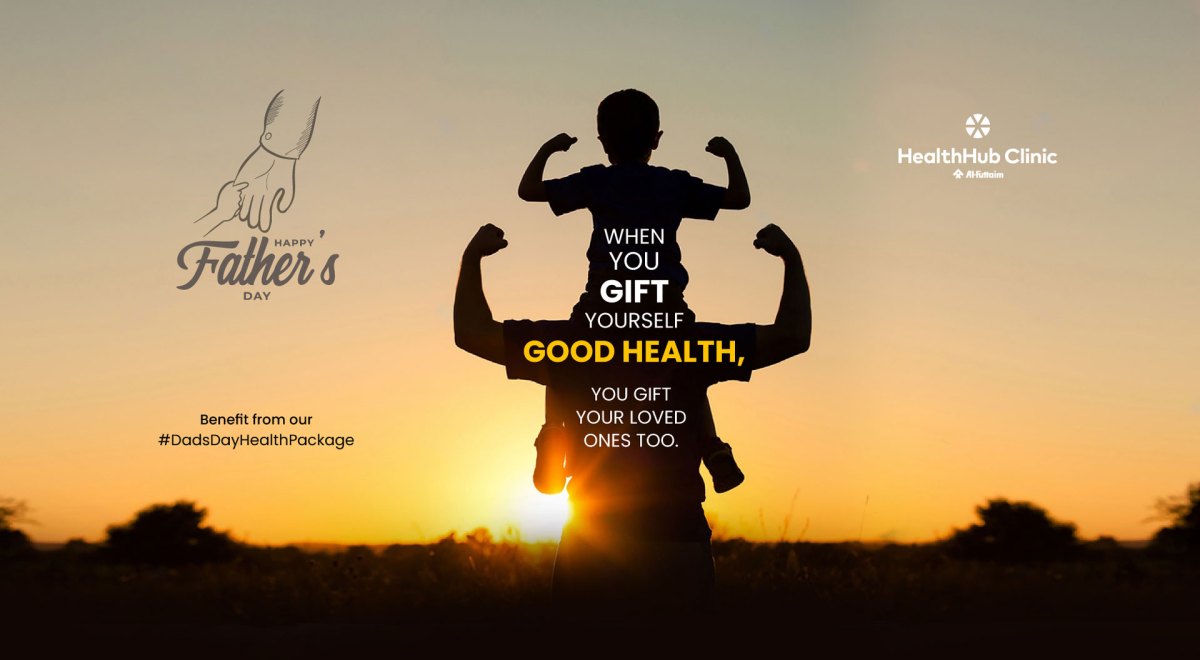 Father's Day is a special occasion to celebrate the role of our fathers and recognize the tireless commitment and sacrifices they have made and continue to make for our families. Unfortunately as they age, they also undergo molecular and cellular damage over time. Their bodies face ageing challenges that make them extremely vulnerable to health issues such as osteoporosis, eye disorders, heart ailments, and increased levels of stress that can take a toll on their mental health. These also include hypertension, hyperlipidemia, gout, urinary tract infections, and prostate disorders in males.
If ignored, these could lead to a decline in their physical and mental abilities and could ultimately result in being fatal.
If you're already thinking of the best Father's Day gift, we would suggest a simple, mindful and timeless one for your dad: investing in his long-term health and well-being, while constantly ensuring that he goes in for regular health check-ups. This helps them maintain a prescribed lifestyle that's beneficial to their health – from a healthy diet intake to regular physical activity, ensuring overall fitness to avoid challenging health issues.
What are the common health issues in older adults?
Some of the most common signs of illnesses include the rise of mental health in older adults, loss of hearing, cataracts, back and neck pain, osteoarthritis, chronic obstructive pulmonary disease, diabetes, memory loss and dementia. As people age, so do the mental and physical health issues facing older adults, especially when most of these conditions happen at the same time (we know it's Father's Day, but we couldn't rule out mom)!
So what can you do to ensure your parent's health?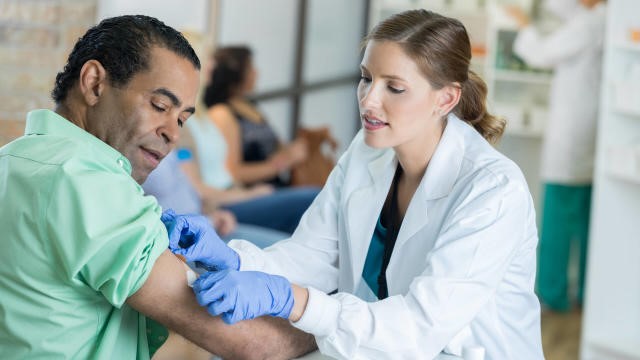 Once your parents cross the age of 65, their immune system starts weakening. The most prominent health issue in people older than 65 years of age are flu complications due to a weak immune system. These include:
Pneumonia and fever
Bacterial infection in the blood
Persistent coughing due to lung infections
Heart diseases
Make it a point to ensure that they take a yearly flu shot, preferably a high-dose version that offers more protection. To know more, speak to our doctors at HealthHub Clinics to book an appointment.
Keep a check on weight gain
There was a time when your parents made sure that you got the right amount of exercise and the right diet to keep your weight in check. As they get older and look to you for support, make it your responsibility to always check-in on them and ensure that their lifestyle patterns follow a healthy diet pattern.
This is because one of the biggest ageing challenges, facing your parents is that their body metabolism slows down and their muscle mass is lost, making it harder to shed the pounds. At the same time, their body burns fewer calories for the same physical activities as when they were younger, setting off a chain of health complications. The extra pounds make it harder for people to walk, restricting their movements through arthritis and osteoporosis, while also raising their blood pressure levels and chances of a stroke.
Being mindful of their lifestyle patterns in exercising and engaging in physical activity, is always better in the long run for improving and maintaining their body weight. This doesn't have to be a lot all at once. You can help them start small and gradually help in building their strength over time. Simply walking a few days a week for 10 minutes or more, can make a big difference.
To know more, talk to our team of endocrinologists and orthopaedicians at HealthHub Clinics today.
Make sure they get enough rest
Ageing can affect sleeping patterns. It can make older people sleepier in the evening and up and early in the morning, even if your dad or mom were night owls in their prime. The recommended dosage of sleep after touching 50 is about 8 hours of good long and uninterrupted sleep, so make sure they have the recommended rest within an appointed schedule. Remember, going without sleep can make them more irritable, cause memory problems, raise depression and make them prone to nighttime falls.
Take care of their digestive system
Issues like acid reflux and heartburn which are symptoms of Gastroesophageal Reflux Disease (GERD) and problems with the digestive system, can affect your parents as they age. Unchecked diets and a sedentary lifestyle can increase instances of constipation and intestinal complications. Certain medications, lack of exercise, and not drinking enough water may contribute to more frequent, severe, or problematic bowel movements. Excess fatty foods and lack of physical activity have resulted in the UAE suffering from one of the world's largest obesity rates leading to rising numbers of (GERD) across 3 million people in the country.
To know more about the early steps in preventing it, talk to our team of internal medicine specialists and gastroenterologists today!  
Watch out for those falls!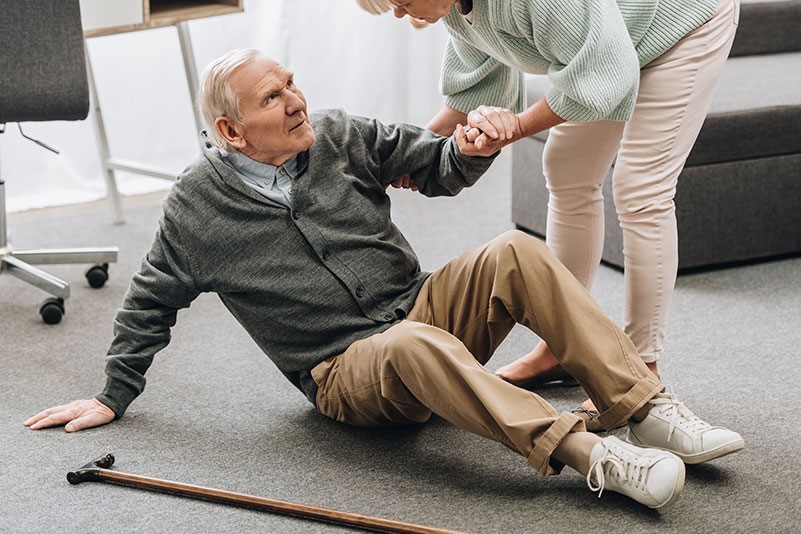 Advancing years can affect balance, making older people less steady on their feet. This could result in a fall which could be very dangerous to them if left unsupervised, like slipping in a bathroom and causing a fracture, especially if they suffer from osteoporosis or 'brittle bone disease', when bones become less dense. 
Most of these issues can be minimized earlier on, for starters, if you encourage your parents to fuel up on fibre from fruits, veggies and foods that are high in calcium. Check-up on their Vitamin D intake with their doctor as older bodies absorb less of it from sunlight. It will at least ensure that their body constitution stays healthy while keeping them healthy and active.
Being mindful of eye and ear health
Cataracts and glaucoma are issues related to eye health that could progressively get worse with age. You can read more about this here.    
Your hearing may also diminish with age. This can make it more difficult to hear high-pitched noises or follow conversations in a noisy crowd. 
To know more, visit our ENT specialists at HealthHub Clinics.
The power of social connections
Lastly, always make sure your parents have an enriched social life, so that they are not confined all the time to the four walls of your home, resulting in isolation and loneliness. Depression and anxiety are the most common form of mental health issues in old age. By allowing them to keep up with family and friends, they can maintain their mental and physical health. Even if bed-ridden, make sure they are always socially engaged as a human-to-human connection is so important for well-being. Thanks to technology, they can also connect with their friends and acquaintances virtually through online video conferencing. Remember, taking care of your parent's health is the best gift you can gift to your dad on Father's Day…and even your mom! You can benefit right away from our special Dad's Day package @HealthHub Clinics by clicking here. Book an appointment for an early check-up or speak to Dr. Omar Eissa Habo, our Family Medicine Specialist at HealthHub Clinics on 8002344 today!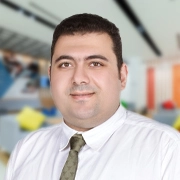 Article reviewed by:
Omar Eissa Habo,
Medical Director & Family Medicine Specialist,
HealthHub Clinic, Festival Plaza