Hypertension? Relax, take a deep breath, read on.
The oddest thing about hypertension and high blood pressure is how the people who have it still believe they don't.
So how do you know you have it? Watch out for high blood pressure symptoms or low blood pressure symptoms:
Constant pain or fatigue
Avoiding social gatherings
Depression and heightened sensitivity
Headaches
Sudden mood swings
Extreme bursts of anger at intervals
It doesn't have to be that way because we believe that your chronic condition doesn't control your life, you do.
How do you measure hypertension?
Here's how you can separate high blood pressure from normal:
Normal reading:  Between 110 / 70 mmHg to 130 / 80 mmHg.
High blood pressure: 140 / 90 mmHg or over.
Fortunately, there are ways to beat high blood pressure or even low blood pressure and our Chronic Disease Management Programme from HealthHub Clinics, is one such effective and proven option.
We aren't kidding about your kidneys when it's hypertension!
Among high blood pressure symptoms are early signs of kidney disorders. Yes, surprise, surprise, kidney disorders!
This happens because excess pressure on the blood vessels in your kidneys can cause your kidneys to fail, eventually leading to serious complications for your overall health. Which is why it's important to check your blood pressure levels regularly.
Apart from monitoring your blood pressure levels, and maintaining blood pressure control, we would ideally recommend going in for an annual check-up on your kidney health. Every six months is of course, even better as it means staying extra vigilant!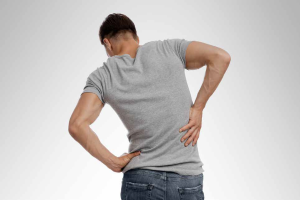 Not getting enough Zzzzzz?
Did you know that sleep disturbances such as poor quality of sleep, prolonged time to fall asleep, and insomnia, are all associated with increased blood pressure?
Here are a few ways to ensure you get a good night's sleep:
Keep light to a bare minimum within your bedroom around sleep time.
Eat an early dinner: a lightly balanced portion of vegetables between 7 pm and 8 pm.
Give a space of at least two hours after eating, before going to bed.
Have a glass of warm water.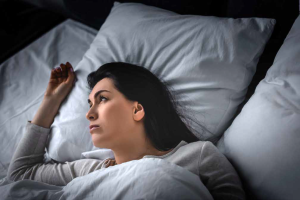 To know more about our tips for practising healthy sleeping habits and better sleep hygiene, through the help of our Chronic Disease Management Programme or to speak to any of our specialists at HealthHub Clinics, book an appointment right away!
Breathe in. Breathe out!
Get stress out!
One of the biggest challenges in fighting hypertension is managing stress.
Even before you consider fitness centers, you can get to learn more about our Chronic Disease Management Programme that equips you with techniques such as deep breathing, walking, meditating, working on your hobby, or listening to music to reduce your levels of stress.
To know more about relaxation techniques in battling stress or to book a check-up with HealthHub Clinics, book an appointment today!
Some quick tips on getting your lifestyle in order!
High levels of blood pressure and cholesterol can increase your risk of heart-related diseases. It's time for a change in lifestyle!
Our Chronic Disease Management Programme helps you delay the progression of a chronic condition or helps you control the symptoms of an existing one. It offers you personalised health tips and timely visit reminders, based on your condition.
Through our integrated care under this programme, we can help you achieve beneficial outcomes that include:
A personalised care plan, developed and agreed with your doctor
Preventative and well-planned procedures
Regular reviews of your care plan and medication
Opportunities for structured education and self-management support
Early detection of any new condition or complications you may develop
Care in your community, closer to home
Improved health through dietary advice and exercise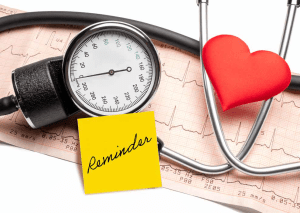 Just speak to our cardiology specialists at HealthHub Clinics to discuss your treatment options.
Make a DASH to control your pressure!
Have you heard of our Dietary Approaches to Stop Hypertension (DASH) plan to manage blood pressure? The DASH diet is an eating plan to lower or control high blood pressure. It focuses on a diet that is lower in sodium and rich in potassium, magnesium and calcium, the nutrients that help lower blood pressure.
Our dietary approaches can help you control hypertension by:
Increasing your intake of whole grains, fruits, vegetables and low-fat dairy products
Reducing your intake of salt, red meat and fried or spicy food
To learn more about the benefits of the DASH diet, book an appointment at HealthHub Clinics today!