You read that right and yes, you can sit down and calmly take this in while brewing yourself a strong cup of lip-smacking, delish coffee!
This blog attempts to answer some popular questions doing the rounds every now and then: Is coffee good for diabetics? Does coffee raise blood sugar levels?
Contrary to popular belief, downing a cup of that fresh-in-the-morning Cappuccino will not damage your insides when also exploring the link between coffee and diabetes. Then again, as we all know, excess in any form such as having too much sugar in a coffee can obviously spike up diabetes (so a small caveat there)!

So, can diabetics drink coffee? Danish researchers have been earnestly studying the role of how coffee influences our behaviors and our overall health, depending also on how much of it we drink during the course of a day.
Conclusion: When it comes to coffee and diabetes, you can safely maintain your 'Bean in love with coffee' habit and reputation, as it does not put you at the risk of developing obesity or diabetes, as a recent gene-based study reveals.
In fact, the researchers confirmed an interesting, lesser-known fact: that our genes play a significant role in how much coffee we drink during the course of a day.
What that means is if you have special coffee genes, you may be drinking more cups of coffee than others normally would. What the real results revealed though is that coffee neither increases nor decreases the risk of lifestyle diseases like obesity and diabetes.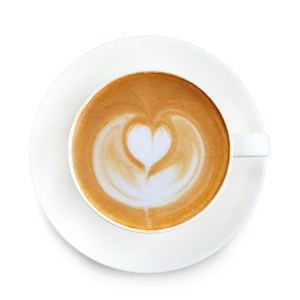 "We are the first to examine the link of the genes with high consumption of coffee," stated Tybjerg Nordestgaard from the Department of Clinical Biochemistry at Herlev and Gentofte Hospital in Denmark, in a paper published in the International Journal of Epidemiology.
Elaborating further, he added that these genes were completely independent of other lifestyle factors and therefore, drinking coffee by itself, was not associated with any kind of lifestyle disease.
Working with research staff at the University of Copenhagen, Nordestgaard analysed the DNA and information about coffee drinking patterns and lifestyle diseases, from a sample of about 93,000 Danes in the Copenhagen General Population Study.
The researchers studied the number of genes that affect our desire for coffee and examined whether a higher coffee consumption increases or decreases the risk of developing lifestyle diseases. They were surprised to see that the coffee genes were not associated with a risk of developing Type 2 diabetes or obesity.
Compared to warm drinks like coffee, studies and trends show that in the Middle East, there's a tendency especially among the younger generation to consume lots of chilled sugary beverages and sweetened sodas, leading to a sharp spike in diabetes-related cases, especially during the summer.
Here are a few quick tips to safeguard yourself from diabetes while in the outdoors:
Drink water! Staying hydrated is key when exercising, especially if you're a diabetic. Coconut water is a low-calorie natural source for electrolytes that restore the amount of water you lose while sweating it out.
Remember to adjust your insulin levels where needed while exercising. Just speak to any of our dieticians at HealthHub Clinics today. You can also know more about this at our Diabetes Center of Excellence.
Pack in healthy snacks! Depending on your body type, there are some snacks that could double up as a meal-on-the-go and some that can help you avoid low blood sugar.
Did you know that a rise in temperature can cause your sugar levels to fluctuate? Make sure you do your check-up often!
In the UAE, temperatures can soar up to a harsh 50 degrees! Take a portable car cooler along to maintain the right temperature for your medical supplies.
Watch out for sunburns! They are known to stress your body and raise your blood sugar levels. Don't forget to pack in your summer hat, sunscreen, and eyewear to shield you from those harsh UV rays!
To know more about how to stay a healthy step ahead against harsh summer surprises, or speak with any of our doctors on diabetes, just book an appointment with HealthHub Clinics on 800 2344.