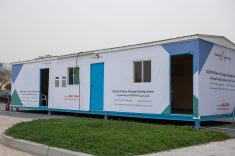 COVID-19 Drive through in Dubai
As the healthcare sector across the world finds its self in a fight against the COVID-19 pandemic, in response to the UAE governments call for corporate sector involvement, Al-Futtaim Health stepped up and opened its first drive-thru testing center for COVID-19. The drive-thru testing stations will be rolled out at six different locations, offering five-minute in-vehicle tests to the UAE community. The first drive-thru station was operational at Festival City the other locations available to the public are; HealthHub Clinics in Al Qusais, Discovery Gardens, Silicon Oasis, International City, Al Karama, Al Nahda and Al Warqa.
"Results are available on AlHosn App at the same time it is issued"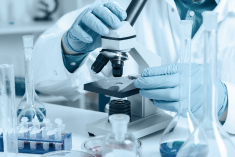 The HealthHub Clinic – Department of Laboratory is completely equipped with modern and pioneering diagnostic technology. We specialise in pathology (the diagnosis of a disease based on the analysis of bodily fluids such as urine, blood and tissues), microbiology (studying microscopic organisms namely virus, bacteria, archaea, fungi, protozoa and more) and several other areas.
We conduct reliable tests in a timely manner in order to make informed treatment decisions for your future. Our proficient technicians, coupled with advanced laboratory practices, ensure fast and accurate delivery of test results. We can treat and diagnose a wide range of diseases, no matter how common or rare.
Physiotherapy is an essential step for patients suffering from illnesses or injuries that inhibit their movement and daily functioning. At HealthHub, we employ a holistic approach towards physiotherapy that not only accelerates the recovery process but also improves the patient's long term quality of life.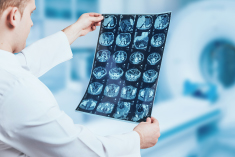 HealthHub's Department of Imaging and Diagnostics is well fitted with the most required and latest services which are all-inclusive and perfect for outpatient care. With our relaxing and vibrant design, patients are made to feel right at home.
The same-day diagnostic and report generated program with clear cut root-cause analysis is innovative and unique. We meet every medical requirement of the patient care under one roof. Our expert staff and skilled technicians will always be at your service, ensuring that you are sent home healthy and happy.